Your competent partner for artificial casings, shrink bags and films
We, the company Nicolaisen Casing & Packaging GmbH are a family enterprise from Germany with production facilities in western Europe.
For more than 20 years, the family enterprise Nicolaisen Casing & Packaging develops, customizes and delivers artificial casings in various kinds, as well as shrink bags, soft- and skin films of absolute prime quality. By now, the family enterprise, located in Geldern in the lower Rhine region has become a leading supplier for artificial casings, shrink bags and films for the meat processing industry and cheese industry in Germany, the neighboring countries and international.
From the modern logistic-, production- and administration center, with more than 30 employees and trainees, Nicolaisen Casing & Packaging delivers to his clients more than 4.000 customized products. We have customers in food retail, discount retail as well as several industrial clients and craftsmen.
As a result of our effort regarding food safety, we achieved the international approved BRC/IoP-Certificate with classification A as top grade.
Get an insight into our work
This video gives you a brief insight into our business, our facilities with production and warehouse, as well as our company philosophy. "A picture paints a thousand words" – Following this motto, the film production company meertzfilm from Cologne made this video on behalf of Deutsche Bank. These had invited Carsten Nicolaisen to participate in the prestigious event series called ,Entrepreneur's Forum' in the form of this film sequence. The video premiered on November 24, 2014 at the celebrated event entitled "Negotiating successfully – purposefully. Clearly. Respectfully" at the Swissotel in Neuss and will also be presented during other events. Next to lectures by renowned speakers, experience reports of customers of Deutsche Bank are included as practical examples in these challenging events. There was also opportunity to introduce one's own company to the approximately 800 invited enterprises. Deutsche Bank organized this series of events with the aim to increase focus on business with medium-sized companies.
Your advantages with Nicolaisen
For more than 30 years the company's founder Carsten Nicolaisen concentrates on the topic packaging material for the meat- sausage and cheese industry. He started as developer in a big concern before he founded his own business 20 years ago.
Globally, there is only a handful of specialists with profound knowledge of the entire market  for artificial casings. Carsten Nicolaisen is one of them. Your advantage: As with each product an accurate analysis and selection has to take place – precisely matching your product and technical requirements- you immediately profit from the extensive knowledge of the company's founder receiving the best possible casing for your goods.
For this we guarantee you elaborate tests and a well-grounded specialist counselling in your enterprise under present conditions and your own production facilities.
You can reach us from Mo- Fr 7.30 a.m. – 4.30 p.m. and out of our office times though our field service.
Standards of the family enterprise Nicolaisen Casing & Packaging GmbH – What characterizes us?
Central regulation of transport, logistic and distribution from site Geldern/Germany

Regional and international closeness, through well-structured infrastructure to our customers from the logistics Center in Geldern

Outstanding logistical connections:

Port Rotterdam (approx. 200 km)
Port Duisburg (approx. 40 km)
Port Hamburg (approx. 380 km)
Regional Airport Weeze (approx. 15 km)
International Airport Düsseldorf (approx. 60 km)
International Airport Frankfurt (approx. 260 km)

The family enterprise Nicolaisen Casing & Packaging is an A-certified BRC company with a highly motivated staff.

The family enterprise Nicolaisen Casing & Packaging is an A-certified BRC company with a highly motivated staff.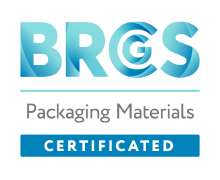 Geographical location and distribution of the production- and logistics center of Nicolaisen Casing & Packaging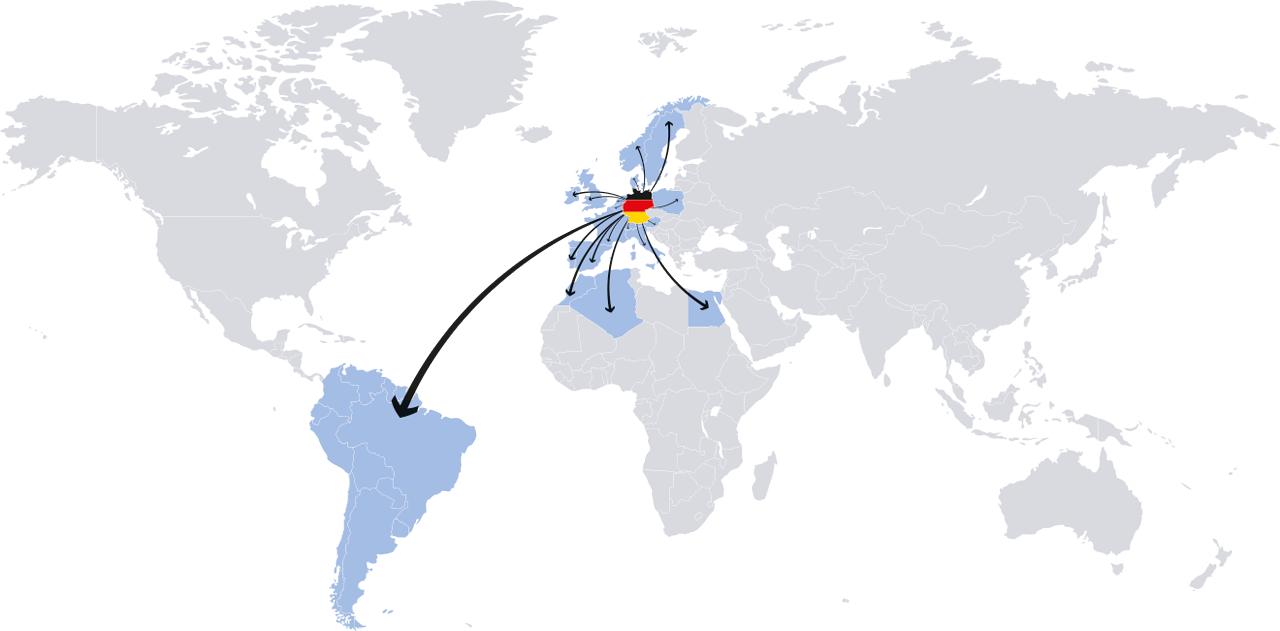 Business activities of Nicolaisen Casing & Packaging GmbH / german – european – international markets
Concentration on a reliable distributor with good image (as branded company) in Germany and western Europe with 35 years of experience in the areas of artificial casings, fibrous casings, cellulose casings, collagen casings, shrink bags and films.

Logistics center in Germany in the middle of Europe. New built logistics center (2010) with efficient, young staff in technique, logistics and confection.

Nicolaisen Casing & Packaging as technical advisor and service provider for the meat plants in Germany and western Europe as well as international since 2015, in order for mutual gaining of market shares and customers.

Production sites in Germany, Poland, Greece, Japan, USA and China.

Low distribution costs through short, direct and already well-organized distribution to the customers within 24/48 hours in Germany and western Europe.

Direct approach to the biggest meat plants in Germany, western Europe as well as international, through other products, which are already supplied by us.

Nicolaisen Casing & Packaging owns a logistics center and real estate for expansion, as well as storage, machines and inventory, which is family owned as well as participations on various enterprises.

Perspective of handing over the company to the son Henrik Nicolaisen and 4 leading employees, who are currently being prepared for the taking over within the next 5-10 years.

Technical support to our customers by our technicians.

BRC certification correlating to German requirements.